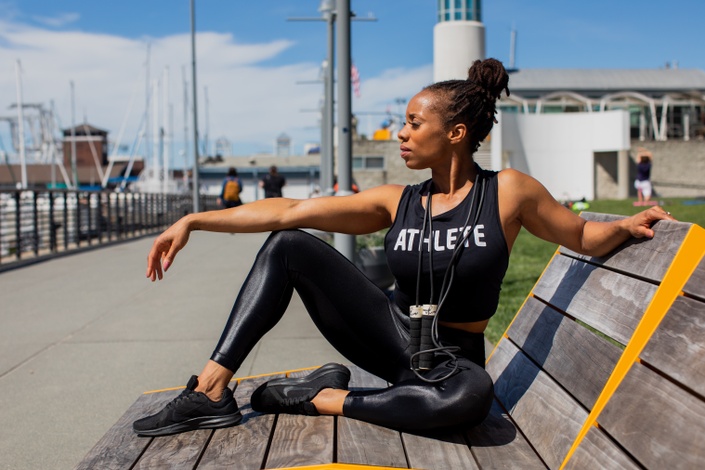 Intentional Alignment Personal Training
Personal Training to Align Your Lifestyle with Your Intentions
I'm Ready
Over my years of experience working with women it is clear to me that our desire for physical training starts from within. Often times our external self is simply a reflection of our internal self and we go in search to fix one but not the other. And then we wonder why we don't stick with the program. Or maybe we do stick with it and hit our goal....only to backslide even further from where we started. And this is because there is no true satisfaction or lifestyle change when we don't bring our inner self and outer self into alignment. Being in alignment achieves a harmony that allows for a greater and deeper understanding that brings peace and allows you to not only obtain, but maintain your results.
Personal Training needs to extend beyond the physical. We need to intentionally train our mind and spirit as much, if not more, than our physical bodies. That is why I created this unique training program that allows me to work with the WHOLE woman for lasting results. In this program you will receive:
1:1 Personal Training
Being a Professional Bodybuilder I specialize in old school weight lifting. Using the technique of progressive overload, we will fortify and then embolden your body to take on increased weight to tighten and shape your body.
Nutrition
We struggle with weight because we struggle with health. And our food source is the #1 culprit of our lack of health. We will work on discovering and enjoying the foods that nourish you...not just for the workout, but for your overall quality of life.
Non-Training Days
We will be fortunate to work with each other one to several times each week. However the investment in yourself does not stop on your non-training days. You will be provided with 2 HIIT (high intensity interval training) workouts to mix in with our training for a comprehensive training experience.
Alignment
I do you no good by only training your physical self, which is why this training program (over the course of 12 weeks) will deliver additional mindset and lifestyle training to bring ALL of you into alignment. We will be intentional about training our mind, body and spirit for true total strength.
Your Instructor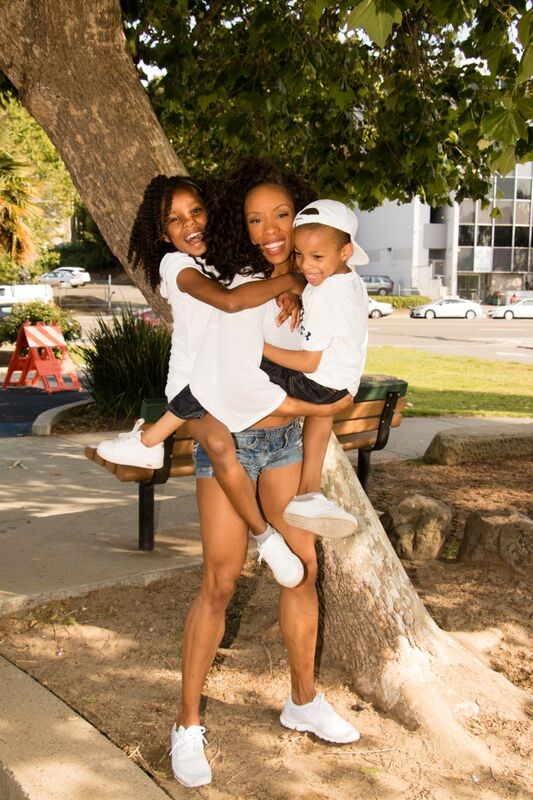 Let me introduce myself. My name is Cassandra Delynn. My quick stats include
A single mother of two
Full-time career as a Vice President of Human Resources (MBA and PHR)
Certified personal trainer
Pro natural body builder and yogi
Ok…I know how that probably sounds, so can I clear up some misconceptions that I would have about me? I'll start with the fact that I am a late bloomer in almost every area of my life. I was not a child athlete or super fit and healthy woman growing up. I started as just a mother who was struggling to lose the baby weight and I had enough. I refused to be on a diet forever and literally felt like I was losing my mind trying to understand how this all works.
Well, here I am almost a decade later, after not just transforming myself, but over the course of that time as a personal trainer, competition prep coach, gym owner, studying nutrition and selling supplements, transforming hundreds of other women and I am confident in knowing what works. And I think, most importantly, all while doing the very same things you're doing. Meaning, I was getting up early going to work, dropping off and picking up kids, making dinner, running errands, attempting a social life. Unlike most fitness professionals, the gym and working out is not my life. I allowed the lessons from the gym and working out to elevate my life and I show women how to do the same thing.
The biggest 'aha moment' over the years was learning that the hour in the gym is the easy part. What we really need to talk about and learn is how to manage the other 23 hours of the day. I came to understand that it's the lifestyle we live outside the gym that makes or breaks our results. So, I've since committed to sharing everything you need to know outside of the gym to maximize your efforts in the gym.
I don't know if that helps or not, but what you really need to know about me is that I get it. OMG…. believe me when I say 'I get it'. I am a busy working woman, who just like you, just wanted to feel good in her body. Well, I've made it to the other side and I am now here to be the coach for busy working women.
Course Curriculum
Tell Me About Yourself!
Available in days
days after you enroll
Getting Started!
Available in days
days after you enroll